Getting Divorced? We Can Help.
When getting divorced, you want to make choices that'll make the best of a difficult situation. Lee Marlow, Counsellor at Law, can put his 37 years of success in family and matrimonial law cases to work for you. He'll guide you through legal options, fight on your behalf during negotiations and in court, and help you and your family throughout the process.
Divorce Law

Alimony &
Child Support

Child Custody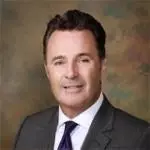 Benefit from Lee Marlow's experience handling family and matrimonial law issues in Connecticut. Highly credentialed with a proven track record, Lee provides effective representation in negotiations, trials, and appeals.
For more information or to schedule a consultation, please call 203-823-9040 or complete this form: